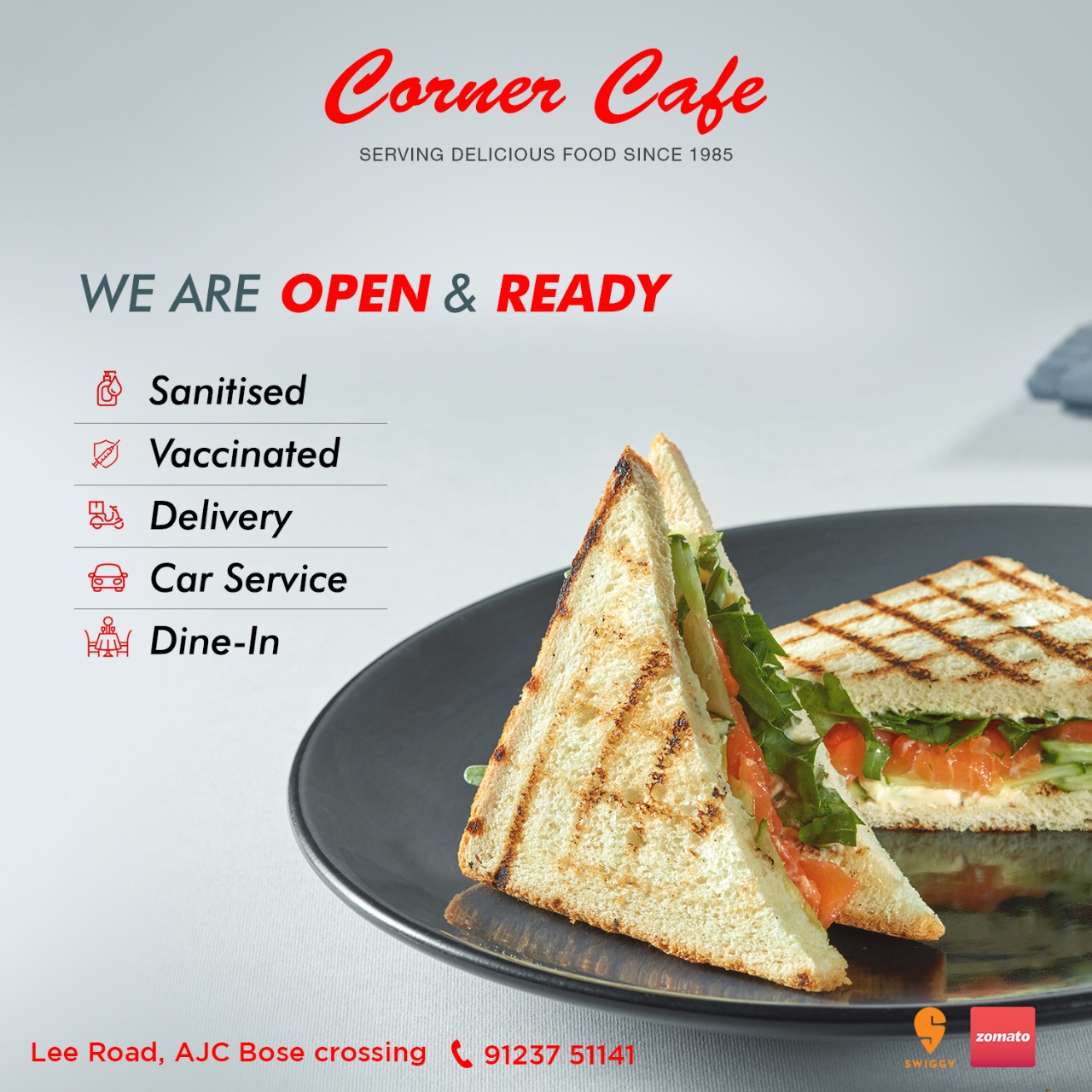 A unique concept in the VEGETARIAN FOOD culture, particular to Calcutta, is Corner Cafe.
Originally a petrol pump snacks bar was taken over by Sandip Nowlakha and transformed into full-fledge drive-in complete with quick service, and upgraded menu and parking space. Corner Cafe offers a various ranges of VEGETARIAN WESTERN FOOD like Pizzas, Burgers, Sandwiches, Mexican, Icecreams & Coolers.
Corner Cafe holds regular festivals to give value addition to their customers. Burger – eating competitions, food festivals, children's' events and sponsoring youth program are a regular feature, besides catering for corporate houses.
Vegetarian Western Food Culture